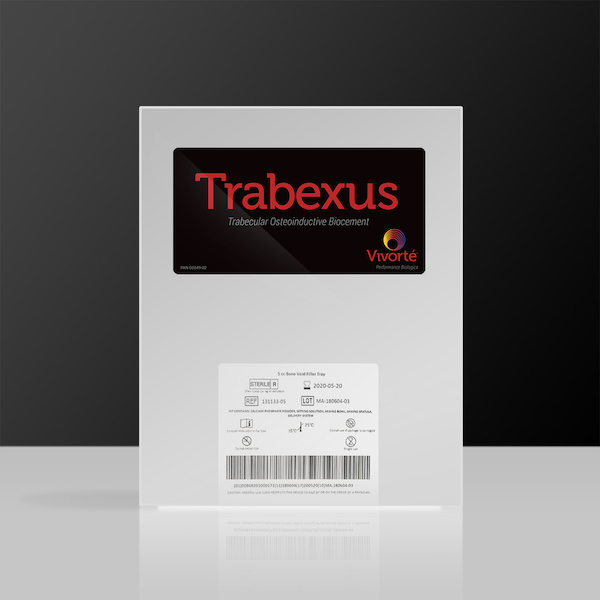 Trabexus®
Trabexus is a proprietary, self-setting, gradually resorbable, calcium phosphate cement combined with engineered allograft particles. This novel formulation optimizes the material's remodeling characteristics and compressive strength. The product is intended for indications where remodeling is important.
Learn More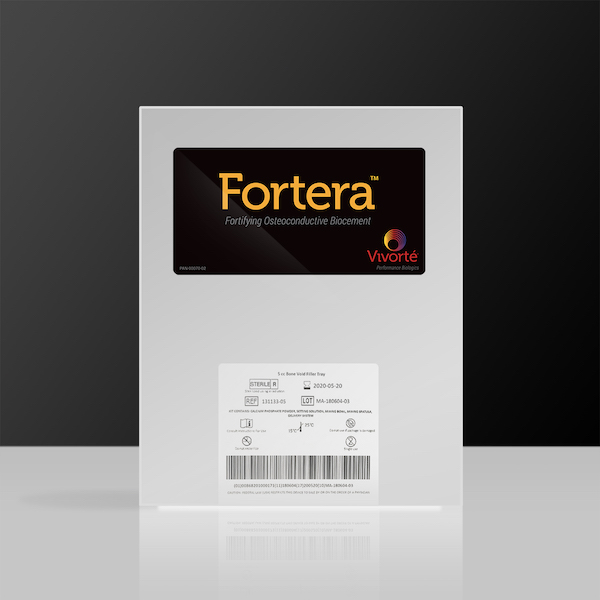 Fortera®
Fortera is a proprietary, self-setting, injectable calcium phosphate cement. Upon mixing, the material transforms into a paste, capable of flowing through a 16-gauge cannula. Fortera is ideally suited for bone void filling applications requiring high compressive strength and circumstances requiring controlled or minimally invasive delivery.
Learn More
Vivorté: Performance Biologics
Vivorté is committed to developing bone grafting and regenerative technologies that advance the standard of care for surgeons, hospitals and patients.
Learn More